As a nurse, you worked hard completing theory and clinical courses, earning your degree, and building your career.  Now it's time to plan for retirement.
I appreciate that because I am also a nurse.  Normally, I like to stay behind the scenes but you may be wondering about me and how this website came about.  Here is the back story.  Feel free to go to my financial blog at any time to jump start your education.
I began my healthcare career as a temporary in a billing office at a local hospital.  I transferred to a med-surg floor as a Unit Secretary when that job ended.  I vividly remember the day I decided to become a nurse when I experienced my first code blue.  Suddenly, everyone on the unit, some who didn't even get along, came together to save one person's life.  The thought still gives me goosebumps!  The next day I enrolled at Purdue University for my pre-req's.
I earned my associate degree in nursing in 1992 and my bachelor's degree in 1996.  I was inducted into Sigma Theta Tau in 1996.  Along the way
, I earned my Certification in Infection Control and Healthcare Quality, a Masters in Business Administration with a healthcare focus, and a PhD in Education.
My clinical experience included med-surg, renal, telemetry. ER, and dialysis.  For the last 15 years of my career, I was a healthcare administrator with a focus in Quality, Risk Management, Infection Control, Employee Health, and Dialysis.
My nursing career was one of my greatest achievements and it was difficult to leave.  But when grandbabies came, my life changed.  I wanted control over my time and I retired from healthcare.  My husband. a Registered Representative, recruited me to Airey Financial Group in 2017.  Early in my insurance career, I did back-office work like appointment setting and administrative tasks.  And while I learned a lot from those positions, I missed helping others.  I missed the client interaction.
I completed the Retirement Income Certified Professional (RICP®) designation from the American College of Financial Services and earned my securities licenses.  Now I help nurses plan for the retirement they want.
Nurses are so busy taking care of others, they have little time to take care of themselves, especially their finances.  Before entering the financial services field, I shied away from money topics like investing, social security, Medicare, and preparing for retirement.  These topics seemed complicated and boring and something I would worry about later.
When I entered the financial services industry, I found there is a lack of education unique to nurses about managing their finances and preparing for retirement.  And I am excited to fill that gap!
I don't know everything about financial services, but I know where to get the answers, as nursing school taught us.  I work with a team of financial advisors with over 50 collective years of experience.  My General Agent and mentor, Genay Airey, has over 30 years of experience alone in the financial services industry.
In my training and experience, I find there are two main fears of many retirees.  One is outliving their money and the other is paying for healthcare.  And everyone is at risk, including nurses.  Longevity and healthcare are two of the greatest risks affecting retirees.  According to Genworth, as of 2021, 70% of people will require long term care in their lifetime.  Further, according to a 2020 Brookings Institute article, once reaching age 65, the average woman and man will live 21.1  and 18.6 more years respectively.  Depending on the age you decide to retire, you may need a financial plan to last 40 years.
After years of independence, nurses never expect to reduce their standard of living or become dependent on family or friends in retirement.  But nurses can greatly reduce this risk by taking control of their finances and properly preparing for retirement.  Earning the RICP® designation from the American College of Financial Services allows me to help clients maximize and manage their retirement income streams including social security and retirement accounts as well as advise on alternate streams.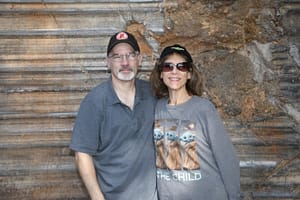 On a personal note, I've been married to my best friend for over 40 years.  We have two awesome sons and the best daughters-in-laws ever!  And we have 9 wonderful grandchildren!  My family is my source of inspiration for all things.  I love Disney World and some day when I really retire, I want to be a tour guide for the Kilimanjaro Safaris!  I love playing Pet Rescue, but I can quit anytime!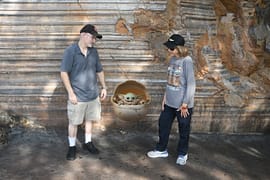 If you are a nurse and your goal is to optimize your finances for retirement, call me at 219-650-4050, extension, 103.  I look forward to learning more about you and your financial goals.  If you're not ready to reach out yet, I encourage you to read my financial blog or join my email list.
Upon clicking these links, the content you are going to is not controlled, reviewed, or approved by, and is not the responsibility of, the website that you are leaving.