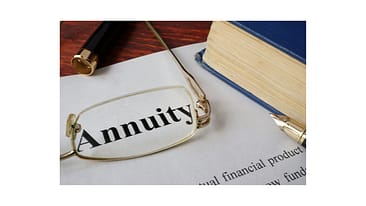 Nursing is a noble profession and vital to healthcare.  Nursing is also demanding.  And while you take great care of your patients, you may delay taking care of your own needs.  Retirement planning is one need not to overlook.  And planning for retirement income is an important part of your plan.  Whether you are too busy or you believe you will never retire like I did, it's important to consider how you will pay for expenses in retirement.    You may think you will rely on Social Security, but that may not be enough.  To help develop a retirement income stream, consider the benefits of an annuity.  An annuity can provide income, financial protection, and peace of mind in retirement.  This blog post explores five key reasons nurses should consider an annuity for retirement income.
Uncertainty of Retirement Income
A primary reason nurses should consider an annuity is the uncertainty surrounding retirement income.  Gone are the days of generous pensions that covered retirement expenses.  Instead, many retirees rely on their own savings and investments to fund their retirement.  This creates uncertainty about the retirement income they can expect to live on.
An annuity offers a solution by providing a guaranteed income throughout retirement.  By converting a part of your savings into an annuity, you can help ensure a stable and predictable cash flow to cover essential expenses like housing, healthcare, and daily living.
Longevity Risk
Another concern for nurses is longevity risk.  Nurses know best how medical advances and healthier lifestyles have led to increased life expectancies.  While this is undoubtedly positive, it also means that retirement savings need to last longer.  Nurses may find themselves facing a longer retirement period than earlier generations, which raises the risk of outliving your savings.
An annuity can help address this risk by offering a lifetime income option.  With a lifetime annuity, nurses receive payments for as long as they live.  This helps ensure you will not exhaust your retirement savings prematurely and helps reduce longevity risk.
Market Risk
The financial markets are inherently risky.  Nurses, like many other individuals, face the risk of market volatility affecting their retirement savings.  Stock market downturns and recessions can wear down investments.
An annuity can help shield nurses from the negative effects of market risk.  There are different types of annuities to pick from.  You can opt for a fixed annuity that offers a predetermined interest rate.  Or you can choose a variable annuity that allows you to invest in a range of funds.  A Financial Advisor can help you decide which annuity best fits your retirement goals.
Healthcare Costs and Long-Term Care
Healthcare costs are a significant concern for retirees.  As caregivers, nurses are acutely aware of the rising costs associated with medical treatment and long-term care services.  These expenses can quickly drain retirement savings if not adequately planned for.
An annuity can help nurses cover healthcare costs by providing a dedicated income for medical expenses.  Also, some annuities offer riders or optional features that you can add to the policy to cover long-term care expenses.  These riders can provide added support to help cover long-term care needs in retirement but may carry additional costs.
Financial Security for Loved Ones
Lastly, nurses may wish to ensure financial security for their loved ones after their passing.  An annuity can offer a way to provide for beneficiaries by including a death benefit option.  This helps ensure any remaining annuity funds will be passed to chosen beneficiaries, offering a financial legacy and support for loved ones.
The Fine Print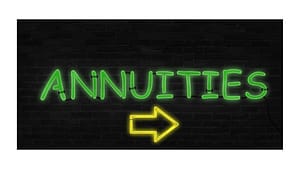 Annuities are contracts with an insurance company.  And annuity contracts carry fees and terms.  Fees may include commissions, administrative, and mortality and expense.  Also, annuities often have a holding period.  During the holding period, you may have limited to no access to your money.  If you cancel your contract within the holding period, you may pay a surrender charge.  Finally, if you need to withdraw your money before age 59 ½, you may pay a penalty.
Conclusion
As nurses dedicate their lives to caring for others, it is important to prepare for your financial well-being.  An annuity can help give nurses a reliable income stream, protection against market risk, and the peace of mind that comes with knowing your retirement is secure.  By considering the benefits of an annuity, nurses can take important steps to plan for retirement income.  Understanding the fees and terms of the contract can help you decide which annuity may be best for you.  Consider talking with a Financial Advisor to help you decide the best retirement income strategy for you and if an annuity fits your plan.
Want to learn if you are ready for retirement?  Take the Retirement Readiness Assessment.
Ready to take control of your finances?  Contact me.

Georgene Collins, RICP®, RN, PhD, MBA is a registered nurse turned Financial Advisor at Airey Financial Group. Georgene helps other nurses take control of their finances and prepare for retirement. Georgene began her career with Airey Financial Group in 2017 after retiring from 30 years in healthcare.
Georgene holds the Retirement Income Certified Professional (RICP®) designation from The American College of Financial Services. She holds health and life insurance licenses and a long-term care certificate in Indiana and Illinois. Georgene is a Registered Representative and Investment Advisor Representative and has earned the FINRA Series 63 and 65 registrations.