Introduction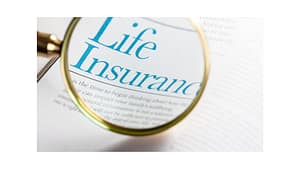 Many people do not understand the benefits of life insurance.  In fact, most avoid talking about life insurance because it involves death.  And death is difficult to talk about.  But the benefits of life insurance extend beyond planning for death.  Life insurance offers many financial opportunities.  In this article, we'll explore the many benefits of life insurance for your financial plan.
What is Life Insurance?
Before we dive into the benefits, let's explore what life insurance is.  Life insurance is a contract between an individual and an insurance company.  The individual pays a premium to the insurance company.  The premium may be a lump sum or ongoing payments.  When the policyholder dies, the insurer pays the beneficiaries the contracted sum of money.  And while this describes the core of life insurance, let's explore the many other benefits this financial tool offers.
Benefits of Life Insurance
Financial Protection for Your Loved Ones
A primary advantage of life insurance is the financial protection it aims to offer your loved ones. When you die, the death benefit helps replace your income. This helps ensure your spouse, children, and dependents can continue to keep their standard of living and cover other expenses like funeral costs.  This allows your family time to grieve without the added burden of worrying about money.
Estate Planning
Life insurance plays an important role in estate planning.  It can help beneficiaries cover the expenses related to the estate, like taxes, legal fees, and other administrative costs. This helps ensure your assets are transferred smoothly to your heirs, without causing financial strain.
Business Continuity
For business owners, life insurance is essential for helping to ensure the continuity of the business if an owner dies. It can be used to buy out the deceased owner's share, settle business debts, and provide financial stability to the company.  This helps the business remain operational for employees and clients.
Tax Benefits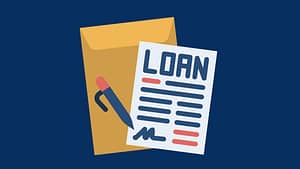 Life insurance offers several tax benefits. First, the death benefit paid to the beneficiaries is typically tax-free.  This means your loved ones receive the full amount without deductions.  This tax-efficient strategy allows you to pass your wealth to your loved ones.  Second, some life insurance policies offer cash value growth that accumulates on a tax-deferred basis.  Third, you can typically borrow against cash value policies tax-free, provided you continue to pay your premiums.
Supplemental Retirement Income
Certain life insurance policies, such as whole life or universal life, can accumulate cash value over time. This cash value can be used as a supplemental source of retirement income.  This can be helpful if you outlive your other retirement savings.
Charitable Giving
Life insurance can be a tool for charitable giving. You can name a charity as the beneficiary of your policy.  This helps ensure your favorite causes continue to receive support.
Long-Term Care Planning
Some life insurance policies may include riders for long-term care benefits.  This can help provide you with added financial support for future medical expenses.
Flexibility
Life insurance policies come in various forms, offering flexibility to meet your specific needs. You can choose from term life, whole life, universal life, and more.  Tailoring your policy can help you achieve your financial goals.
The type of life insurance that's best for you depends on your budget and reasons for coverage.  A licensed agent or Financial Advisor can help you decide which type of policy is right for you.  There are two main types of life insurance policies, term and permanent.  Here's a breakdown of each type:
Term Life Insurance
Lasts for a set period, usually 10 to 30 years
Provides coverage only if the insured person dies during the specified period
Premiums are typically lower than permanent life insurance policies
Does not build cash value
Can be a good choice for those who need coverage for a specific period, such as until a minor-aged dependent grows up or to pay off a large debt, like a mortgage
Your employer may offer term life insurance as part of your benefits package.  This coverage is typically only one to two times your annual salary.  And the coverage may end when you leave employment.  A private policy can supplement your group coverage and provide your loved ones with the financial protection they need.
Permanent Life Insurance
Provides coverage for the entire life of the insured person
Builds cash value over time
Has higher premiums than term life insurance policies
Can be a good option for those who want lifelong coverage and the ability to build cash value
Conclusion
In conclusion, life insurance is an important part of financial planning for nurses.  It is a vital asset in your future and
that of your loved ones. With its many benefits, it acts as a protective shield, providing peace of mind, and a legacy for generations to come.  By understanding its benefits and how it can be tailored to your specific needs, you can make an informed decision about protecting your family's future. The type and amount of life insurance you need depends on factors like your income, outstanding debts, and financial goals.  A Financial Advisor or insurance professional can help you decide the best solution for your situation.
Want to learn if you are ready for retirement?  Take the Retirement Readiness Assessment.
Ready to take control of your finances?  Contact me.
Disclosure:
Withdrawals and loans from a life insurance policy reduce the death benefit and cash value, may increase the chance the policy will lapse, and may result in a tax liability if the policy terminates before the death of the insured. Life insurance should be purchased by individuals that have a need to provide a death benefit to protect others with insurable interests in their lives against financial loss. Life insurance is not a retirement plan, investment, or savings account.

Georgene Collins, RICP®, RN, PhD, MBA is a registered nurse turned Financial Advisor at Airey Financial Group. Georgene helps other nurses take control of their finances and prepare for retirement. Georgene began her career with Airey Financial Group in 2017 after retiring from 30 years in healthcare.
Georgene holds the Retirement Income Certified Professional (RICP®) designation from The American College of Financial Services. She holds health and life insurance licenses and a long-term care certificate in Indiana and Illinois. Georgene is a Registered Representative and Investment Advisor Representative and has earned the FINRA Series 63 and 65 registrations.