It's easy to reach me.  My office number is 219-650-4050, extension 103.  If you leave a message, I will return your call within 1 business day.
You can also complete the form below or send me an email to gcollins@aireyfinancialgroup.com.  I will respond within 1 business day.  The information you send me is private.  I do not share or sell your personal information.  Please do not send personal identification or financial information.
If you are not quite ready to contact me but want to know more about retirement planning, I encourage you to take my free retirement readiness assessment and read my blog.
If you want to know more about me and how I arrived as a nurse turned Financial Advisor, please visit my About Me page.
And if you are just browsing and want to know more about the financial advising process I use, please visit my frequently asked questions (FAQ's) page.
Best of luck in all you do.  I look forward to hearing from you.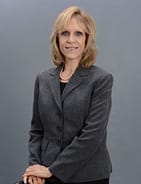 Georgene