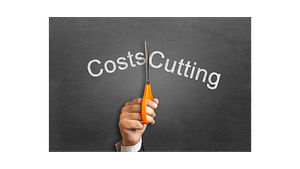 Debt is stressful for many reasons.  Debt limits your ability to save money, especially for your emergency fund or your retirement.  Debt costs money in terms of interest, especially if you pay the minimum each month.  And depending on your payment habits, debt can lower your credit score.  As a nurse, student loans may be one of your biggest sources of debt.  If you are struggling, read on to learn tips on how to get out of debt.
Tip 1, Define Your Financial Goals
Paying off debt is a change to your lifestyle.  Because change is easier if it is personal, define your financial goals when you pay off your debt.  For example, what do you expect to gain once you are debt free?  Take time to privately answer this question to guide your financial goals.  Will you save for a new home, take a vacation, set aside money for your children's education, or start a business?  Having a strong financial goal will help motivate you to stay on track with your financial plan.
Tip 2, Assess Your Debt
Early in my career, I lived off credit cards.  I made a lot of money as a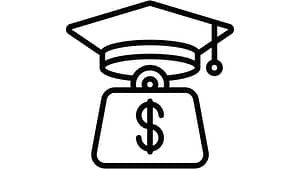 nurse, and I spent it.  I was responsible and paid my bills on time, but I never stopped to account for where my extra money went.  To get a handle on my finances, I had to assess my debt.  To assess your debt, start by making a list of everything you owe.  List the company, the balance, the interest rate, and the minimum payment and due date.  Once you finish your debt assessment, you can look for ways to prioritize paying off your debt.
Tip, 3, Create a Budget
Creating a budget is easier than you may think, especially when you use the right tool for your needs.  You can learn more about creating a budget on this page.  Basically, list your income and expenses.  When you have your totals, subtract the smaller amount from the larger one.  From there you can decide how much money you have left over to reduce your debt.
Tip 4, Reduce Expenses
If you find you have more expenses than income when you create your budget, look for ways to get out of debt.  Review all expenses and look for nonessential living expenses first.  These may include dining out, forgotten subscriptions and unused streaming services, or frequent entertainment.  Take steps to reduce debt slowly to continue to enjoy life outside of work.  The key is to start.  If you are an impulse shopper like I was, consider postponing a purchase for 24 hours.  If after 24 hours you still need or want the item and it is on your budget, buy it.  When you reduce expenses, you can apply the money to other areas, like paying off other debt or saving it.
Tip 5, Increase Your Income
It seems nurses always have a way to increase their income by picking up extra shifts.  When you do this, apply the extra money to your get out of debt plan.  Another suggestion is to use the extra money you receive from your raises to reduce debt.  You may also want to consider negotiating for a higher salary and apply the extra money to your get-out of debt plan.
The goal of these 5 tips is to guide and help you get out of debt.  Starting with motivating financial goals and applying these 5 tips, soon you will get out of debt and achieve your mission.  Once you are out of debt, you may consider retirement planning.
Do you want a better understanding of how well prepared you are for retirement?  Take the Retirement Readiness Assessment to learn more.

Georgene Collins, RICP®, RN, PhD, MBA is a registered nurse turned Financial Advisor at Airey Financial Group. Georgene helps other nurses take control of their finances and prepare for retirement. Georgene began her career with Airey Financial Group in 2017 after retiring from 30 years in healthcare.
Georgene holds the Retirement Income Certified Professional (RICP®) designation from The American College of Financial Services. She holds health and life insurance licenses and a long-term care certificate in Indiana and Illinois. Georgene is a Registered Representative and Investment Advisor Representative and has earned the FINRA Series 63 and 65 registrations.