Investing for nurses is not something you learn in school.  In fact, for most, the thought of investing can be intimidating.  But investing is an important financial consideration if your goals is to help grow your money for retirement.  Read on to learn more about investing for nurses and how to get started.
Understand Investing
A good place to start to learn about investing is to master the jargon.  Just like healthcare, the financial industry has its own jargon.  And it is important to learn the jargon to understand investing.  Luckily, there are ample opportunities to learn investing.  You can increase your financial education by reading blogs.  Another great website that breaks down investment jargon and concepts is Investopedia.  And while there is a ton of information available in books, at seminars, and on the Internet, do not get overwhelmed.  Start small with learning about the different investment vehicles to help you identify what appeals to you.  You do not need to know the details of all the ways to invest.  Instead, get familiar with some investment vehicles available.    For example, the common investment vehicles that appeal to many retail investors include stocks, bonds, mutual funds, and real estate.  Before you take any action, consider speaking with a Financial Advisor to help with your investment education.
Know What You Want from Investing
Growing your money is a common goal for most investors.  Afterall, why take a risk if you do not get a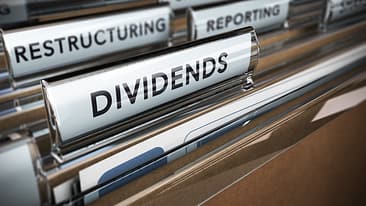 return on your money?  But knowing exactly what you expect from investing is important.  For example, if you are looking for income, consider a stock that pays potential dividends, a bond, or rental property.  If you are looking for growth, also called capital appreciation, you may want to look for stocks where the expected gain is from the sale of the stock.  And if you are looking for retirement income, consider an annuity.  Of course, your goals are basic to knowing what you want from investing.  Whether you want short-term gains for a purchase you plan to make, saving for education for your children, or seeking to supplement your retirement income, your financial goals are foundational to your investing strategy.
Understand Your Risk and Your Tolerance
Investing is risky.  In fact, investing has many risks.  For example, loss of principal is the risk of losing the money you used to invest.  Market risk is the constant rise and fall of the price of a stock with the changing economy and other factors.  Liquidity risk is when you cannot convert an investment to cash.  Marketability risk is when there is no market for your investment.  And inflation risk is the loss of buying power compared to your investment return rate.  These are examples of well-known risks but there are others as well.  These examples give you an idea of the risk of investing.  Besides understanding the risks associated with your investment, it is also important to know your risk tolerance.  Risk tolerance is the degree of protection you are willing to take with your investment.  Do you prefer protection?  Would you be okay losing all your investment money?  Or does your risk tolerance fall somewhere in between?  Generally, low-return investments return much less money than riskier ones.  Being aware of risk and knowing your tolerance are important parts of investing for nurses.
Know Your Time Horizon
It is important to know how long you can and are willing to invest.  If you are young and just beginning your career, time may be on your side.  You have time to earn money and to invest for the long run.  If you are late in your career and you plan to retire soon, then you have a short time horizon for investing.  Knowing your time horizon will help you decide which investments will help you meet your goals.
Avoid Investment Fads
If it sounds too good to be true, it probably is!  Just like a fad diet, there are investment fads.  Investment fads are popular stocks or assets with potential short-term gains.  These investments are not based on fundamental analysis but rather on popularity and marketing.  A good example is the dotcom stocks in the 1990's.  And while savvy investors may know how to make money with investment fads, they are risky and not for the inexperienced.  If you are interested in a stock or other type of investment, consider speaking with a Financial Advisor for more information.
Start Small
Investing doesn't necessarily require large amounts of money.  And if you have a low risk tolerance, starting small is ideal.  If you are just starting out and testing investing, consider a high yield savings account or a treasury bond.  The return is low but so is the risk.  And these investment vehicles can help you decide if investing if right for you.  And it is worth mentioning to only invest money you are willing to lose.
Consider Investing in a Retirement Account
A great way to learn about investing and prepare for your future is to invest in a retirement account.  Check with your Human Resources department to see if your employer offers a retirement account.  Many employers offer a 401k or 403b, which are retirement accounts that offer tax advantages.  Also ask about a contribution account where your employer matches a portion of the money you invest in your retirement account.  If your employer does not offer one, consider opening your own Individual Retirement Account (IRA).  Whether employer-sponsored or an IRA, you will gain investing experience because the money you put in goes into an investment vehicle such as stocks, bonds, mutual funds, or a combination of several assets.  You will receive quarterly statements to track the progress of your account.  And typically, you can choose which subaccounts or vehicles you want to place all or percentages of your money.
Diversify to Help Manage Risk
The old cliché, "never put all your eggs in one basket" rings true in investing.  Diversification can help manage investment risk.  Diversification is when you place your investment money into a mix of asset classes like stocks and bonds.  The reason is stocks and bonds typically move in the opposite direction depending on the economy.  When you diversify your investments, your goal is to minimize your risk while optimizing your potential gains.
Investing for nurses can be overwhelming at first but it is the part of your financial plan that can aim to grow your money.  There are many asset classes to invest in like stocks, bonds, mutual funds, real estate, and gold and precious metals, as examples.  Knowing your financial goals and risk tolerance and starting small are keys to help optimize your investment potential.  But be wary of the risks.  Gain knowledge about investing and consider speaking with a Financial Advisor to help guide your decisions.
Want to learn if you are ready for retirement?  Take the Retirement Readiness Assessment.
Ready to take control of your finances?  Contact me.
Disclosures:
Past performance is not a guarantee of future results. The use of asset allocation or diversification does not assure a profit or guarantee against a loss.
Upon clicking these links, the content you are going to is not controlled, reviewed or approved by, and is not the responsibility of, the website that you are leaving.

Georgene Collins, RICP®, RN, PhD, MBA is a registered nurse turned Financial Advisor at Airey Financial Group. Georgene helps other nurses take control of their finances and prepare for retirement. Georgene began her career with Airey Financial Group in 2017 after retiring from 30 years in healthcare.
Georgene holds the Retirement Income Certified Professional (RICP®) designation from The American College of Financial Services. She holds health and life insurance licenses and a long-term care certificate in Indiana and Illinois. Georgene is a Registered Representative and Investment Advisor Representative and has earned the FINRA Series 63 and 65 registrations.