Introduction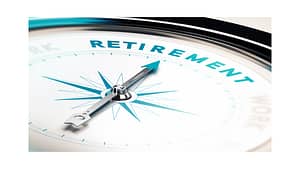 Retirement is a significant milestone in anyone's life, including nurses who have dedicated years to the healthcare profession. It's a time to relax, reflect, and reap the rewards of your hard work.  Preparing for retirement can be exciting and overwhelming.  Whether you are a new grad or a seasoned nurse, preparing for retirement early is important to not outlive your money while enjoying your life.  In this article, we'll explore practical tips on how nurses can prepare for retirement.
Understanding Your Finances
Evaluate Your Savings
Before you retire, it's essential to assess your financial health.   Review your savings, investments, and retirement accounts. Calculate how much you've saved over the years.  And consider speaking with a Financial Advisor for guidance.  Having a clear understanding of your finances can help you set realistic retirement goals.
Create a Budget
Creating a budget is important for a smooth transition into retirement.  When you create your retirement budget consider changes in your expenses.  For example, besides living expenses, consider healthcare and long-term care costs and leisure activities.  A sound budget aims to help you keep your desired lifestyle without the fear of outliving your money.
Healthcare and Insurance
Medicare
Stay informed about Medicare benefits.  Medicare aims to cover your healthcare costs in retirement.  Learn about eligibility criteria and the enrollment process to help make the most of these benefits.
Private Health Insurance
Consider supplementing your Medicare coverage with a private health insurance plan. It can help cover extra medical expenses and provide access to a broader network of healthcare providers.
Transitioning Your Career
Part-Time Work
Many retired nurses find fulfillment in part-time or temporary nursing positions.  Working in retirement allows you to continue doing what you love without a full-time commitment.
Mentoring and Teaching
Consider sharing your knowledge and experience by becoming a mentor or instructor. Nursing schools and healthcare institutions often welcome retired nurses to teach the next generation of nurses.
Emotional and Mental Preparation
Stay Socially Active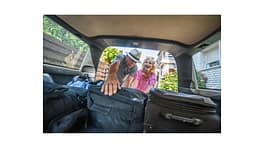 Retirement can sometimes lead to feelings of isolation.  Preparing for retirement considers a plan to stay socially active.  This may include joining clubs, volunteering, or spending more time with family.
Set Goals and Explore Hobbies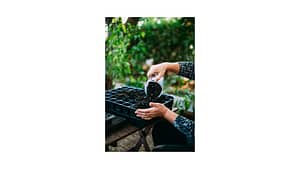 Retirement allows you time to explore new opportunities.  Consider setting new goals and exploring hobbies that bring you joy and satisfaction.
Legal and Administrative Matters
Update Your Will or Living Trust
Ensure your will or trust and other legal documents are up to date.  This helps ensure your assets are distributed according to your wishes after you pass away.
Review Your Retirement Plan
Regularly review your retirement plan and adjust it as necessary.  Consider speaking with a Financial Advisor to help ensure your retirement income is aligned with your goals.
Conclusion
Preparing for retirement is a journey that involves careful financial planning, emotional readiness, and upholding a healthy work-life balance.  Evaluating your finances, staying informed, setting new goals, and exploring opportunities and hobbies, can help you look forward to a happy and fulfilling retirement.
Want to learn if you are ready for retirement?  Take the Retirement Readiness Assessment.
Ready to take control of your finances?  Contact me.

Georgene Collins, RICP®, RN, PhD, MBA is a registered nurse turned Financial Advisor at Airey Financial Group. Georgene helps other nurses take control of their finances and prepare for retirement. Georgene began her career with Airey Financial Group in 2017 after retiring from 30 years in healthcare.
Georgene holds the Retirement Income Certified Professional (RICP®) designation from The American College of Financial Services. She holds health and life insurance licenses and a long-term care certificate in Indiana and Illinois. Georgene is a Registered Representative and Investment Advisor Representative and has earned the FINRA Series 63 and 65 registrations.