Retirement is a significant milestone in life.  Whether you want to retire early or work until 80, it's important to plan for a healthy and quality retirement lifestyle.  A common question clients ask is, "When can I retire?"  The answer to this question relies on sound retirement planning.  Retirement planning has many parts that all point to a dollar amount.  In this blog post, we will explore retirement planning for nurses and aim to answer the question "When can I retire"?
Retirement Budget
The first step to help you decide when you can retire starts with knowing your retirement budget.  It's important to plan for the lifestyle you want in retirement.  This includes knowing your how much you will need to cover your monthly and annual living expenses.  Most likely your routine expenses will be similar in retirement and possibly less.  For example, you may have less debt in retirement like no student loans or mortgage.  But you also want to consider which expenses may increase, like long-term care costs.  A budget can help with this step.
Retirement Income
By far, planning for retirement income is an important step in answering the question, "when can I retire".  Retirement income may come from many sources.  Social Security, annuities, retirement plans, investments, and savings are examples of retirement income.  Let's explore these further.
Social Security Benefits
Social Security can help supplement your retirement income.  But it isn't designed to cover your full living expenses.  Your Social Security benefits depend on several things.  For example, your full retirement age is when you will receive all your benefits.  Your full retirement age depends on your birth year .  Your Social Security benefits also depend on your claiming strategy.  While you can claim as early as 62, you'll receive reduced benefits.  Claiming Social Security is unique to each person.  The Social Security office or your Financial Advisor can help you with your claiming strategy.
Annuities for Retirement Income
Annuities can be a valuable tool for providing retirement income.  An annuity is a financial product that you buy from an insurance company. In exchange for a lump sum or regular premium payments, the insurance company guarantees you regular income.  This income may last a specific period or the rest of your life.  Annuities offer several benefits for retirees like guaranteed income and tax advantages.  But annuities carry risks.  Consider speaking with a Financial Advisor or insurance professional to find out if an annuity fits your goals.
Retirement Plans

Many employers offer retirement plans, like a pension or 401 (k) or 403 (b).  Many plans offer tax advantages.  Your Human Resources department can help you learn about the retirement benefits available to you.  An Individual Retirement Account (IRA) can also help you save for retirement income.  You can open an IRA on your own.  Many IRA's offer tax advantages.  These tax advantages may carry rules and penalties.  Consider speaking with a Financial Advisor to learn the specifics of an IRA.
Investments
Investments can help supplement other retirement income.  Forms of investments include stocks, bonds, and mutual funds.  Keep in mind that Investing carries risks.  Unlike other sources, investments are not guaranteed.  Consider learning all you can about investment risks, fees, and benefits before taking this step.
Savings for Retirement Income
Your savings are another source of retirement income.  But there are pros and cons to using savings for retirement.  Let's cover the pros of using savings for retirement.
Liquidity
Savings accounts are liquid, meaning you have on demand access to your money.  You don't have to sell your assets to get your money.  Your money is available to you anytime you choose.
Control
You decide how much to deposit or withdraw.  Most likely the strictest requirement your bank might impose is a minimum balance.  Other than that, you control money in your saving account.
Now, let's explore the cons of using savings as a source of retirement income.
Risk of Outliving Your Savings
A common fear among retirees is outliving money in retirement.  If you don't save enough money or you withdraw too much too soon, you risk outliving your savings.
Opportunity Costs
Savings accounts pay little interest.  Placing your money in savings may prevent you from earning higher returns from other sources.
Inflation Risk
Inflation is the increasing price of goods and services.  Inflation can erode the buying power of your savings over time.  This may impact your ability to preserve your standard of living.  A retirement calculator can help you figure how much you need to adjust for inflation.
Retirement Income Calculators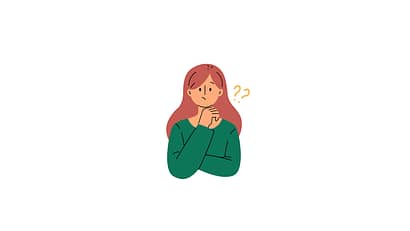 Retirement income calculators are valuable tools that can help you answer the question "when can I retire".  These calculators assess your estimated future costs and income to help you decide how much you'll need in retirement.  Retirement income calculators use data like your age, desired retirement age, expected Social Security benefits, and expected expenses during retirement.
By entering this information into the calculator, you can get a clearer picture of your retirement readiness and identify any gaps in your savings.  Many retirement calculators allow you to adjust variables like investment returns, inflation rates, and retirement age.  This aims to help you explore different scenarios, moving you one step closer to answering the question "when can I retire"?
Conclusion
Deciding when to retire requires careful planning.  Consideration of many factors like your future budget and income sources is important to help ensure your money lasts in retirement.  A retirement calculator can help estimate the money you'll need.  A proactive approach to planning can help set you up for a secure and fulfilling retirement.  And the sooner you start planning for retirement, the more time you'll have to help your income sources grow.
Want to learn if you are ready for retirement?  Take the Retirement Readiness Assessment.
Ready to take control of your finances?  Contact me.

Georgene Collins, RICP®, RN, PhD, MBA is a registered nurse turned Financial Advisor at Airey Financial Group. Georgene helps other nurses take control of their finances and prepare for retirement. Georgene began her career with Airey Financial Group in 2017 after retiring from 30 years in healthcare.
Georgene holds the Retirement Income Certified Professional (RICP®) designation from The American College of Financial Services. She holds health and life insurance licenses and a long-term care certificate in Indiana and Illinois. Georgene is a Registered Representative and Investment Advisor Representative and has earned the FINRA Series 63 and 65 registrations.