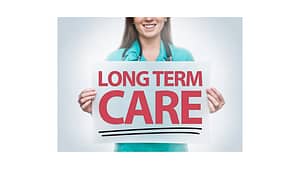 As a nurse, you dedicate your life to caring for others. You work hard to ensure the health and well-being of your patients. At some point, you may consider retiring.  Retirement is a time to relax and enjoy the efforts of your hard work.  Unfortunately, it's also a time when healthcare needs may increase. That's why long term care insurance is an essential part of your retirement plan. In this blog post, we will explore the reasons nurses may need long term care insurance and how it can help protect your financial well-being as part of your overall financial plan.
What is Long term Care?
The topic of long term care is well-known to nurses.  You know that long term care is helping chronically ill patients perform daily activities.  No doubt, you have discharged a patient to long term care including:
Home Health
Nursing Home
Assisted Living Facility
Adult Day Care Center
In your clinical practice, you've most likely assisted or performed daily activities like bathing, dressing, and feeding.  And you know the need for long term care can arise with age or unexpected health events. According to the Federal Government, as of February 18, 2020, nearly 70% of citizens turning 65 will need long term care in their life.  You have witnessed firsthand the importance of preparing for long term care needs.
The Cost of Long term Care
The high cost of care in retirement is one primary reasons nurses need long term care insurance.  According to Genworth, the median cost of a semi-private nursing home room in 2021 was $94,900 a year.  These costs can put a strain on your financial well-being.
Here were other median costs of long term care in 2021 from Genworth:
Home health aide: $61,776
Homemaker services: $59,488
Adult day health care: $20,280
Assisted living facility: $54,000 for a private one-bedroom
Nursing home care: $94,900 for a semi-private room
These figures highlight the significant financial burden that long term care can impose on individuals and their families. Long term care insurance can help mitigate these costs.  And long term care insurance can help provide you with the necessary financial support to receive the care you need.
Reasons to Consider Long Term Care Insurance
Let's explore some specific reasons nurses may want to consider long term care as part of their retirement plan:
Protecting Your Savings: Long term care costs can drain your retirement savings quickly. By having long term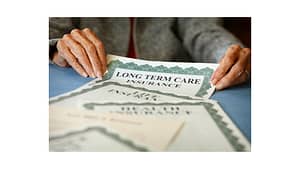 care insurance, you can help protect your savings.  Long term care insurance can help ensure you have the funds you need to cover your care without compromising your financial security.
Preserving Your Legacy: Long term care insurance can help preserve your assets and protect your children's inheritance. Without insurance, the high costs of long term care can eat into your estate, leaving less for your loved ones.
Affordability of Care: Insurance helps make long term care services more affordable. It helps cover the costs of care in various settings, including nursing homes, assisted living facilities, and home health care. With insurance, you can access the care you need without worrying about the financial burden.
Access to Quality Care: Long term care insurance helps give you the ability to access quality care quickly. It helps ensure you have the financial means to choose the care providers and facilities that meet your needs and preferences.
Peace of Mind for Your Family: Long term care insurance helps give you and your family peace of mind.  It relieves the financial and emotional burden of arranging and paying for your care. This helps allow your family to focus on supporting you during this time.
Flexibility and Freedom of Choice: Long term care insurance helps give you the freedom to choose the type of care you want and where you want to receive it. Long term care insurance helps give you choices for care.  Whether you prefer to age in place at home or move to an assisted living facility, insurance helps give you the flexibility to make these choices.
Conclusion
As a nurse, it's important to prioritize your own well-being and plan for your future. Long term care insurance is an important part of your retirement plan that can help protect your finances and give you choices.  The high costs of long term care can quickly drain your savings.  With insurance, you can help ensure you have the funds to receive the care you need. Consider including long term care insurance in your retirement plan to help protect your financial well-being and enjoy a healthy and high-quality retirement lifestyle.
Remember, it's never too early to start planning your retirement.  Consider talking with a Financial Advisor who focuses on retirement planning to help you explore the best financial solutions for your needs. Your hard work as a nurse deserves a retirement that is both healthy and financially secure.
Want to learn if you are ready for retirement?  Take the Retirement Readiness Assessment.
Upon clicking these links, the content you are going to is not controlled, reviewed or approved by, and is not the responsibility of, the website that you are leaving.

Georgene Collins, RICP®, RN, PhD, MBA is a registered nurse turned Financial Advisor at Airey Financial Group. Georgene helps other nurses take control of their finances and prepare for retirement. Georgene began her career with Airey Financial Group in 2017 after retiring from 30 years in healthcare.
Georgene holds the Retirement Income Certified Professional (RICP®) designation from The American College of Financial Services. She holds health and life insurance licenses and a long-term care certificate in Indiana and Illinois. Georgene is a Registered Representative and Investment Advisor Representative and has earned the FINRA Series 63 and 65 registrations.