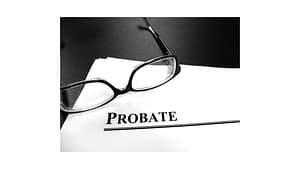 Wills and probate are topics many people cringe at.  Mostly because these terms deal with death law.  While nurses routinely deal with death and legal issues, the tone changes when it becomes personal.  But understanding wills and probate may help nurses prepare your estate plan.    In this blog post, we will explore wills and probate to help you apply this knowledge to your future financial plans.
The Basics: What is a Will?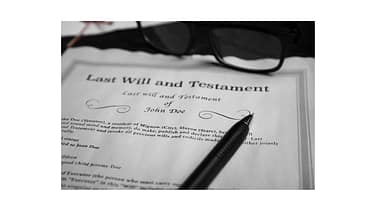 A will is a legal document that outlines a person's wishes after their death.  A will details how a person's assets are divided and ensures wishes are carried out as written.  A will serves many purposes including:
Asset Distribution
Guardianship for Children
Appoints an Executor or Administrator to manage the details
Funeral and Burial Instructions
Other Specific Wishes
What is Probate?
Probate is a legal process that occurs when someone dies with or without a will.  A will is different from a trust, which avoids probate.  Probate confirms the will.   This means the probate court makes sure any will is legitimate.  This is done by confirming the will is in writing and signed by a capable person who made it.  The probate court also ensures the will was witnessed by two competent adults aged 18 or older.
Navigating Probate Law
Probate laws vary by state.  The laws appoint the Executor or Personal Administrator, the person to oversee the probate. Probate laws also dictate how estates are distributed, who pays debts, and the timeline.  If there is no will, the probate court chooses an Executor or Personal Administrator and decides how assets are divided.
Common Challenges with Wills and Probate
Understanding common challenges with wills and probate is important for estate planning.  Challenges can cause delays in closing the probate case.  Here are some common challenges with wills and probate to consider.
Contested Wills
A contested will may lead to legal disputes.  Claims of lack of capacity or improper execution are common reasons to contest a will.
Family Disputes
Conflicts among family members and beneficiaries can arise over assets. These disputes may result in legal battles.
Complex Asset Portfolios
Complex financial portfolios are another challenge with wills and probate.  A portfolio of businesses, multiple bank and investment accounts, or overseas assets may make accurately evaluating the estate challenging.
Missing or Unclear Documents
Because of its legal nature, wills and probate rely on documentation.  This documentation may include deeds, financial records, and business documents.  The purpose of probate is to prove the contents of the will.  Missing or incomplete documents can cause a delay in closing the estate.
Creditor Claims
A primary purpose of the probate court is to make sure the estate settles all debt.  During probate, creditors may make claims against the estate.  This can reduce the assets available for your beneficiaries.
Disputes with Executor or Administrator
A common challenge with wills and probate are disputes.  Disagreements with the Executor or Administrator responsible for managing the estate may lead the person to reject the role or quit.  This may lead to delays and complications.
Beneficiary Disputes
Beneficiaries may dispute the terms of the will or their share of the assets.  Beneficiaries may also oppose the executor or administrator.
Estate Taxes
Estates file a final tax return.  And taxes may be complex depending on the size and exemptions of the estate.  Estate planning can help mitigate this challenge.
Asset Valuation
Another common challenge with wills and probate is accurately valuing assets.  Unique or illiquid assets like artwork or real estate can present difficulty assigning an accurate value.  This may lead to disagreements among beneficiaries.
How to Avoid Probate
To help avoid costly and lengthy probate, consider estate planning strategies.  Setting up a revocable living trust, naming beneficiaries, and joint ownership may help avoid probate.  It's also important to consider updating your will or trust and estate plan regularly.  Life changes, like marriage, divorce, and births, call for regular updates to help ensure assets are distributed correctly.  To navigate common challenges with will and probate, consider speaking with an estate planning attorney.  Sound estate planning, clear communication and documentation may help minimize potential issues and ensure your wishes are carried out as intended.
 In Conclusion
Navigating the intricacies of wills and probate can be overwhelming.  But sound estate planning can help avoid disputes and allow your loved ones to grieve.  Probate law varies by location and an estate planning attorney can help you avoid common will and probate challenges.  Consider exploring strategies to avoid probate, like a revocable living trust.  This can help reduce stress and legal delays in closing your estate.
Want to learn if you are ready for retirement?  Take the Retirement Readiness Assessment.
Ready to take control of your finances?  Contact me.
Disclosure:
This information is not intended to be used – and cannot be used – to avoid penalties under the Internal Revenue Code.

Georgene Collins, RICP®, RN, PhD, MBA is a registered nurse turned Financial Advisor at Airey Financial Group. Georgene helps other nurses take control of their finances and prepare for retirement. Georgene began her career with Airey Financial Group in 2017 after retiring from 30 years in healthcare.
Georgene holds the Retirement Income Certified Professional (RICP®) designation from The American College of Financial Services. She holds health and life insurance licenses and a long-term care certificate in Indiana and Illinois. Georgene is a Registered Representative and Investment Advisor Representative and has earned the FINRA Series 63 and 65 registrations.